SS 304 Hard Slitting Coils, Stainless Steel 304 Coil Supplier, Stainless Steel 304 1/2 Hard Coils, Jindal 304 SS Coils, 304 Stainless Steel Coils Stockist in Mumbai, ASTM A240 Stainless Steel TP 304 Slit Coils, 304 SS Full Hard Coils, 304 SS Coil Exporter, 304 Stainless Steel Coils Distributors in India, SS S30400 Slitting Coils, 304 1/2 Hard Stainless Steel Coil Manufacturer,Stainless Steel 1.4301 Coil.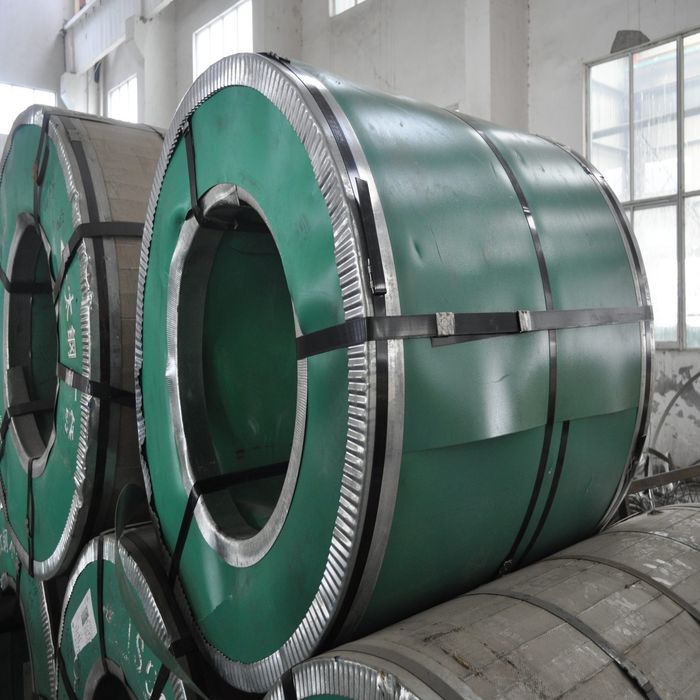 JainexSteelImpex is a profoundly superior and an irrevokable 304 stainless steel slitting coil Dealer in India. We, at Jainex, offer an extensive variety of Stainless Steel Products which incorporate 201 Stainless Steel Coils and different kinds of Stainless Steel Coils. We guarantee that the assembling procedure of the ASTM A240 stainless steel 304 coils offered is exceedingly perfect and solid. We perform different quality tests to guarantee the solidness of the items with the goal that our items obtain a long mechanical life and serve the enterprises in the most effective way.
The
stainless steel 304 Hot Rolled coil
fabricated at JainexSteelImpex is truly outstanding in the class is for the most part prescribed by numerous individuals of our customers. Being 304 Stainless Steel Coils Manufacturers in India, we offer 304 Stainless Steel Coils in different shapes, sizes and particulars according to the solicitations and requests are given by the customers.
JainexSteelImpex is one of the most seasoned SUS 304 stainless steel slitting coil Manufacturers and 304 Stainless Steel Coils Dealer in India. We are a Supplier of Stainless Steel 304 Coils in different value reaches and particulars. We are a standout amongst the most rumored 304 Stainless Steel Coils Dealers and Manufacturers in India. We are a reputed SS 304 Cold Rolled coils Exporter in India sending out our items to different nations separated from India for more than 10 years.

We, at JainexSteel Impex, offer our lofty customers the top-notch quality scope of 304 Stainless Steel Coils, Stainless Steel 304 Coils, ASTM A240 Grade 304 Stainless Steel Coils, AISI 304 stainless steel coil. In synchronization with the set business regulations, our offered Stainless Steel Coils is very much made utilizing high review stainless steel and recently innovated technology.

Uses of 304 Stainless Steel Coils -
Inferable from its safe and blunder free highlights, the 304 SS Coils is generally utilized in Food Processing Equipments, Kitchen benches, sinks, construction materials, Threaded fasteners, Chemical containers, including for transport, Automotive trim, Architectural applications, Railway cars, Heat Exchangers, Woven or welded screens for mining, quarrying & water filtration and many other applications.
Industrial Application of 304 Stainless Steel Coils -
Fertilizers Industry
Aerospace Industry
Nuclear Power Plant Industry
Chemical Industry
Oil & Gas Industry
Refineries Industry
Petrochemical Industry
Paper Industry
WE OFFER WHAT WE PROMISE & PROMISE ONLY WHAT WE CAN OFFER
Quality Policy &
Certification
A rigorous system of quality management is in place to ensure that each manufactured products conforms to International standards of excellence. Quality assurance is the threshold of all the activities and Stringent quality control measures are applied in its in-house facilities for forging, machining and heat treatment processes. We take pride in offering quality products, manufactured in conformance with International standards.
304 stainless steel Slitting Coil manufacturers in india, Jindal SS 304 Hard Coil, SS 304 1/2 Hard Coils Exporter, manufacturers of SS 304 Coil,SS 304 CR Half Hard Coil, Werkstoff Nr. 1.4301 Coil, Stainless Steel 304 Hard Half Hard Coils Stockist in India. ,SS 304 Coil,Stainless Steel 304 Cold Rolled Hard Slitting Coils, AISI 304 Hot Rolled Half Hard Coils exporters in india, UNS S30400 Coil
Specification of Stainless Steel 304 Slitting Coil
| | |
| --- | --- |
| Standards | ASTM A240 / ASME SA240 |
| Thickness | 0.2mm – 5.0mm |
| Width | 3.2mm – 1500mm & bove |
| Length | 2000mm, 2440mm, 3000mm, 5800mm, 6000mm, AS PER CUSTOMER'S REQUIREMENT |
| Hardness | Annealed - pickled (soft), Soft, Hard, Half Hard, Quarter Hard, Spring Hard , 1/4 hard, Yi hard,3/4 hard , full hard , extra hard |
| Test Certificate | Chemical test, Fitting test, Alloy test, Radiography test, Macro and micro-test, Hydrostatic test, Impact test. |
| Finish | Cold rolled stainless steel strips annealed & pickled 2 B Cold rolled stainless steel strips annealed & skin passed 2R Work harden for specific hardness BA/BE/ Matt Finish Cold rolled stainless steel strips |
Grade
UNS No
Old British
Euronorm
Swedish SS
Japanese JIS
BS
En
No
Name
304
S30400
304S31
58E
1.4301
X5CrNi18-10
2332
SUS 304
Grade
C
Mn
Si
P
S
Cr
Mo
Ni
N
304
min.
–
–
–
–
–
18.0
–
8.0
–
max.
0.08
2.0
0.75
0.045
0.030
20.0
10.5
0.10
| Grade | Density | Melting Point | Tensile Strength | Yeild Strength(0.2%Offset) | Elongation |
| --- | --- | --- | --- | --- | --- |
| SS 304 | 8.0 g/cm3 | 1400°C (2550°F) | Psi – 75000 , MPa – 515 | Psi – 30000, MPa – 205 | 35% |
304 Stainless Steel Slitting Coil Stock Available
»

Tisco Stainless Steel 304 Coil

»

SS 304 Perforated Coil

»

Stainless Steel 304 Coil

»

ASTM A240 Stainless Steel 304 Coil

» Jindal Stainless Steel 304 Coil

»

SS DIN 1.4301 Coil

»

Stainless Steel 304 UNS S30400 Coil

»

ASTM A240 Chequered 304 Coil

»

SS 304 Embossed Coil
» Outokumpu SS 304 Coil

»

ThyssenKrupp Stainless Steel 304 Coil

»

ASTM A240 Stainless Steel 304 Coil

»

Aperam Stainless Steel 304 Coil

»

ASME SA240 304 Stainless Steel Coil
Packaging:
We JainexSteelImpex Ensure the best quality of Packing , because its play important role especially in a case of international shipments in which consignment pass through various channels to reach the ultimate destination, so we put extraordinary concern regarding packaging.
Boxes and Crates
Shrink-wrapped
Carton boxes
Wooden pallets
Wooden boxes
Wooden crates
Testings (Destructive, Non Destructive):
Positive Material Identification - PMI Testing
Chemical Analysis - Spectro Analysis
Mechanical Testing Such as Tensile, Elongation, Reduction of Area
Micro Test
Macro Test
Hardness Test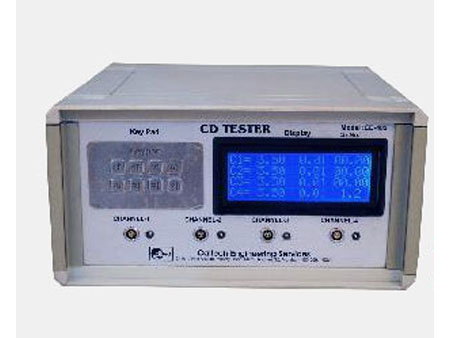 Pitting Resistance Test
Intergranular Corrosion (IGC) Test
Flaring Test
Flattening Test
Hydrostatic Test
Hydrogen-Induced Cracking (HIC) Test, NACE TM0284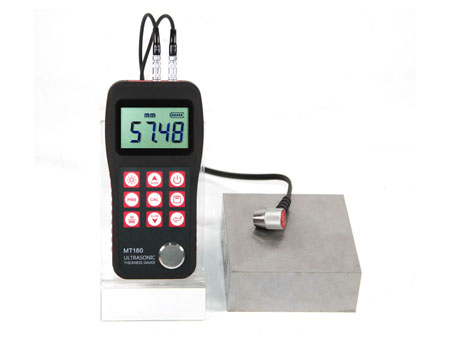 Sulfide Stress Corrosion Cracking (SSC), NACE TM 0177
Radiography Test
Dye Penetrant Test (DP Test)
Ultra Sonic Test (UT)
Eddy Current Testing
Impact Test
Bend Test
Jamshedpur, Rajkot, Lahore, Geoje-si, Jakarta, Kolkata, Gimhae-si, Vung Tau, Karachi, Istanbul, Manama, Kuwait City, Howrah, Hanoi, Hong Kong, New Delhi, Calgary, Ranchi, Muscat, Hyderabad, Mumbai, Moscow, Kuala Lumpur, Nashik, Busan, Ho Chi Minh City, Singapore, Aberdeen, Algiers, Cairo, Chandigarh, Dallas, Milan, Ahmedabad, Houston, Ulsan, Visakhapatnam, Colombo, New York, Chennai, Toronto, Brisbane, Petaling Jaya, Jaipur, Navi Mumbai, Atyrau, Jeddah, Secunderabad, Kanpur, Gurgaon, Bangkok, Indore, Rio de Janeiro, Montreal, Al Khobar,
Poland, Thailand, Gabon, India, Tibet, Australia, Nigeria, Angola, Sri Lanka, Libya, Hong Kong, Mexico, Kuwait, Switzerland, Bhutan, Bulgaria, Nepal, Singapore, China, Kenya, Croatia, Japan, Sweden, Trinidad & Tobago,Tunisia, Egypt, France, Bolivia, Peru, Mexico, United Kingdom, Austria, Portugal, United Arab Emirates, Jordan, Ecuador, Nigeria, Chile, Czech Republic, Philippines, Iran, Chile, Netherlands, Canada, Namibia, Norway, Puerto Rico, Yemen, Romania, Mongolia, Brazil, Costa Rica, South Korea, Finland, Lithuania, Italy, Qatar, Colombia, Russia, Lebanon,
---
Our Product
---
Brochures
View our catalogue for an easy to read guide on all of the services offer.