Duplex S31803 Sheets, Duplex S31803 Sheets & Plates, SAF 2205 Sheets and Plates Stockist, Duplex Stainless Steel 2205 Plates, Duplex Steel S31803 HR Sheets, DIN 1.4462 Plates, SAF 2205 Sheets, S32205 Duplex Steel Cold Rolled Plates, Duplex Steel UNS S32205 Sheets, Duplex Steel UNS S31803 Sheets, Duplex 2205 Sheets & Plates, Duplex Steel S31803 Plates, Duplex Steel S32205 Sheets Supplier in Mumbai.
Composition of the Duplex 2205 Sheet & Plate
Duplex 2205 Sheet are composed of 22% chromium, 3% molybdenum, 5-6% nickel alloyed stainless steel. They are also known as Duplex S31803 Plate due to their chemical composition. This grade of stainless steel has excellent strength and corrosion resistance properties.
Uses of Duplex 2205 Sheet & Plate
The duplex structure provides excellent resistance to stress corrosion cracking and pitting. The combination of these properties makes Duplex 2205 Sheet & Plate a popular choice for various applications such as heat exchangers, tanks, piping, and pressure vessels. It is also used in the food industry due to its high resistance to staining, pitting, and corrosion. Its superior strength combined with its ease of fabrication makes it an ideal material for many industrial applications. The alloy has good weldability, formability, and machinability, allowing it to be customized for specific requirements. Duplex 2205 Plate are available in a wide range of sizes and thicknesses depending on the application's needs.
What are the Characteristics of Duplex 2205 Sheet & Plate?
Duplex 2205 Sheet is a combination of ferritic and austenitic stainless steel. It has excellent corrosion resistance, higher strength, and improved toughness compared to other duplex alloys. The Duplex S31803 plate provides high-performance features such as better resistance to pitting and crevice corrosion, increased mechanical strength, and stress corrosion cracking. Furthermore, the composition of Duplex 2205 Sheet & Plate enables it to be welded without any pre-or post-heating treatment. This makes it suitable for many applications in chemical processing, oil and gas operations, marine engineering, and food processing equipment. In addition, its good thermal conductivity allows for efficient heat transfer during welding operations. Finally, Duplex S31803 Plate has good formability and can be easily fabricated into desired shapes. All of these features make Duplex 2205 Sheet & Plate a great choice for many industries.
The mechanical properties of Duplex 2205 Sheet & Plate includes high yield strength, excellent tensile strength, good toughness, and ductility, with low thermal expansion coefficients and thermal conductivity values higher than that of austenitic grades. The duplex stainless steel also exhibits better work hardening characteristics compared to other ferritic alloys, making it easier to work with when forming or machining components.
duplex steel s31803 plates price in Mumbai, Duplex S31803/S32205 Sheets Manufacturers in India, duplex steel s32205 sheets price, Duplex Steel S31803 Cold Rolled Sheets, astm a240 duplex steel s32205 plates price list in india, duplex steel s31803/s32205 sheets suppliers, duplex steel s31803 plates cost, duplex steel s31803/s32205 sheets and plates price per kg, ASTM A240 Duplex Stainless Steel S32205 Plates, Duplex Stainless Steel S31803 / S32205 Hot Rolled Plates.
Specification of DUPLEX 2205/31803 Sheet Plate
| | |
| --- | --- |
| Standards | ASTM A240 / ASME SA240 |
| Thickness | 4mm-100mm |
| Width | 1000mm, 1219mm, 1500mm, 1800mm, 2000mm, 2500mm, 3000mm, 3500mm, AS PER CUSTOMER'S REQUIREMENT. |
| Length | 2000mm, 2440mm, 3000mm, 5800mm, 6000mm, AS PER CUSTOMER'S REQUIREMENT. |
| Hardness | Soft, Hard, Half Hard, Quarter Hard, Spring Hard AS PER CUSTOMER'S REQUIREMENT. |
| Test Certificate | Chemical test, Fitting test, Alloy test, Radiography test, Macro and micro-test, Hydrostatic test, Impact test. |
| Finish | 2B, 2D, BA, NO.1, NO.4, NO.8, 8K, mirror, chequered, embossed, hairline, sand blast, Brush, etching, Hot rolled plate (HR), Cold rolled sheet (CR), SATIN (Met with Plastic Coated) etc. |
| Form | Plain Sheet, Shim Sheet, Perforated Sheet, Chequered Plate, Strip, Flats, Blank (Circle), Ring (Flange) etc. |
| | | |
| --- | --- | --- |
| STANDARD | WERKSTOFF NR. | UNS |
| Duplex 2205 | 1.4462 | S31803 / S32205 |
| | | | | | | | | | | |
| --- | --- | --- | --- | --- | --- | --- | --- | --- | --- | --- |
| Grade | C | Mn | Si | P | S | Cr | Mo | Ni | N | Fe |
| S32205 | 0.030 max | 2.00 max | 1.00 max | 0.030 max | 0.020 max | 21.0 – 23.0 | 2.50 - 3.50 | 4.50 – 6.50 | 0.8 – 0.20 | 63.54 min |
| Grade | Tensile Strength | Yeild Strength(0.2% ksi) | Elongation | Hardness |
| --- | --- | --- | --- | --- |
| Duplex 2205 | 90 min | 65 min | 25 min | 293 max |
Duplex 2205 Sheet Plate Stock Available
»

Tisco Duplex 2205 Sheet Plate

»

Duplex 2205 Sheet Plate

»

Duplex 2205 Sheet Plate

»

ASTM A240 Duplex 2205 Sheet Plate

» Jindal Duplex 2205 Sheet Plate

»

Duplex 2205 DIN 1.4462 Sheet Plate

»

Duplex 2205 UNS S31803 Sheet Plate

»

ASTM A240 Chequered Duplex 2205 Sheet Plate

»

Duplex 2205 Embossed Sheet Plate
» Outokumpu Duplex 2205 Sheet Plate

»

ThyssenKrupp Duplex 2205 Sheet Plate

»

ASTM A240 Duplex 2205 Sheet Plate

»

Aperam Duplex 2205 Sheet Plate

»

ASME SA240 Duplex 2205 Sheet Plate
Packaging:
We JainexSteelImpex Ensure the best quality of Packing , because its play important role especially in a case of international shipments in which consignment pass through various channels to reach the ultimate destination, so we put extraordinary concern regarding packaging.
Boxes and Crates
Shrink-wrapped
Carton boxes
Wooden pallets
Wooden boxes
Wooden crates
Testings (Destructive, Non Destructive):
Positive Material Identification - PMI Testing
Chemical Analysis - Spectro Analysis
Mechanical Testing Such as Tensile, Elongation, Reduction of Area
Micro Test
Macro Test
Hardness Test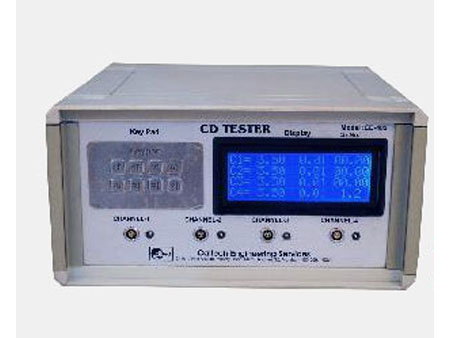 Pitting Resistance Test
Intergranular Corrosion (IGC) Test
Flaring Test
Flattening Test
Hydrostatic Test
Hydrogen-Induced Cracking (HIC) Test, NACE TM0284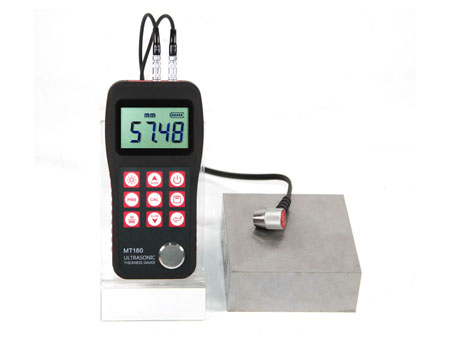 Sulfide Stress Corrosion Cracking (SSC), NACE TM 0177
Radiography Test
Dye Penetrant Test (DP Test)
Ultra Sonic Test (UT)
Eddy Current Testing
Impact Test
Bend Test
Jamshedpur, Rajkot, Lahore, Geoje-si, Jakarta, Kolkata, Gimhae-si, Vung Tau, Karachi, Istanbul, Manama, Kuwait City, Howrah, Hanoi, Hong Kong, New Delhi, Calgary, Ranchi, Muscat, Hyderabad, Mumbai, Moscow, Kuala Lumpur, Nashik, Busan, Ho Chi Minh City, Singapore, Aberdeen, Algiers, Cairo, Chandigarh, Dallas, Milan, Ahmedabad, Houston, Ulsan, Visakhapatnam, Colombo, New York, Chennai, Toronto, Brisbane, Petaling Jaya, Jaipur, Navi Mumbai, Atyrau, Jeddah, Secunderabad, Kanpur, Gurgaon, Bangkok, Indore, Rio de Janeiro, Montreal, Al Khobar,
Poland, Thailand, Gabon, India, Tibet, Australia, Nigeria, Angola, Sri Lanka, Libya, Hong Kong, Mexico, Kuwait, Switzerland, Bhutan, Bulgaria, Nepal, Singapore, China, Kenya, Croatia, Japan, Sweden, Trinidad & Tobago,Tunisia, Egypt, France, Bolivia, Peru, Mexico, United Kingdom, Austria, Portugal, United Arab Emirates, Jordan, Ecuador, Nigeria, Chile, Czech Republic, Philippines, Iran, Chile, Netherlands, Canada, Namibia, Norway, Puerto Rico, Yemen, Romania, Mongolia, Brazil, Costa Rica, South Korea, Finland, Lithuania, Italy, Qatar, Colombia, Russia, Lebanon,
---
Our Product
---
Brochures
View our catalogue for an easy to read guide on all of the services offer.