DKC Korea SS Shim Distributor, Stainless Steel Shim Exporter In India, ThyssenKrupp Stainless Steel Shim Dealer In India, SS Embossed Shim Stockholder, SS DIN Shim Manufacturer, SS Perforated Shim Stockist, Shim BA Surface Finish, SS Shim Supplier, Stainless Steel Shim 2R (BA) Finish.
What is Stainless Steel Shims?
Stainless Steel Shims are essential in the precision manufacturing industry, as they help create reliable and accurate machinery parts. They are thin metal plates typically used to fill gaps between two objects – such as between two machine parts – helping achieve a more precise fit. Unlike ordinary washers and shims, stainless steel shims can resist corrosion even in highly aggressive environments thanks to their superior strength and construction stability. Furthermore, these components can be custom-made with specific thicknesses to fit perfectly into the assembly of the particular application. With their wide range of industrial applications, stainless steel shims are some of the most versatile tools manufacturers use today.
Features of Stainless Steel Shims
Stainless Steel Shims are an essential part of many industrial and manufacturing operations. The superior strength, durability, heat resistance, and corrosion resistance of stainless steel make it perfect for tasks that require reliable equipment. Stainless steel shims fit precisely within existing machines to provide just the right degree of force or movement necessary for optimal operation. Additionally, stainless steel shims are relatively lightweight compared to their high strength, making them easy to store, move and install quickly. As a result, these features make stainless steel shims the preferred choice in many industries which require precision machining and performance from their products.
What are the Applications of Stainless Steel Shims?
Stainless Steel Shims have a wide range of applications across many industries. They are most commonly used for precision positioning and alignment because of their reliable durability and stable construction. These precision tools are also used to reduce vibration and play between components, improving the performance of a machine with reduced noise. Furthermore, stainless steel shims can effectively prevent corrosion caused by thermal cycling, salt air, and other aggressive environmental conditions. Their ability to compress and return to their original thickness without aging or deformation makes them ideal for automotive suspension repairs or stabilizing panels requiring accurate alignments. They often make tricky tasks easier because they give technicians the flexibility they need when using adjustable parts in tight spaces. All-in-all Stainless Steel Shims are versatile, easy-to-use, highly durable components that significantly value operations and safety assurance.
Different Grades of Stainless Steel Shims
Using stainless steel shims for precision measurements is becoming increasingly popular in industries where accuracy and precision are paramount. No matter the industry, stainless steel shims provide a reliable structure for exact size and long-term stability. When choosing stainless steel shims, it is essential to understand the various grades of the material available - from general-purpose grade 304 to high-end grade 310S - and how each will affect your application. 304 is the most widely used grade due to its high corrosion resistance, while 316L has a better tolerance to temperature fluctuations and higher mechanical strength; 310S is best suited for applications that require more power, such as components exposed to high temperatures and pressures. By selecting the suitable grade of Stainless Steel Shim, depending on your needs, you can be assured of superior performance without any concerns over quality or reliability.
Stainless Steel Shim Exporter In India, ThyssenKrupp Stainless Steel Shim Dealer In India, SS Shim Supplier, Jindal Stainless Steel Shim Dealer In India.
Specification of Stainless Steel Shims
| | |
| --- | --- |
| Thickness | 0.3 - 10.0mm & AS PER CUSTOMER'S REQUIREMENT |
| Width | 1000mm, 1219mm, 1500mm, 1800mm, 2000mm, 2500mm, 3000mm, 3500mm & AS PER CUSTOMER'S REQUIREMENT. |
| Length | 2000mm, 2440mm, 3000mm, 5800mm, 6000mm & AS PER CUSTOMER'S REQUIREMENT. |
| Hardness | Soft, Hard, Half Hard, Quarter Hard, Spring Hard AS PER CUSTOMER'S REQUIREMENT. |
| Test Certificate | Chemical test, Fitting test, Alloy test, Radiography test, Macro and micro-test, Hydrostatic test, Impact test. |
| Finish | 2B, 2D, BA, NO.1, NO.4, NO.8, 8K, mirror, chequered, embossed, hairline, sand blast, Brush, etching, Hot rolled (HR), Cold rolled (CR), SATIN (Met with Plastic Coated) etc. |
Stainless Steel Shims Stock Available
»

Tisco Stainless Steel Shims

»

SS Perforated Shims

»

Stainless Steel Shims

»

Jindal Stainless Steel Shims

»

Stainless Steel Shims

»

Chequered Stainless Steel Shims

»

SS Embossed Shims
» Outokumpu SS Shims

»

ThyssenKrupp Stainless Steel Shims

»

peram Stainless Steel Shims
Packaging:
We JainexSteelImpex Ensure the best quality of Packing , because its play important role especially in a case of international shipments in which consignment pass through various channels to reach the ultimate destination, so we put extraordinary concern regarding packaging.
Boxes and Crates
Shrink-wrapped
Carton boxes
Wooden pallets
Wooden boxes
Wooden crates
Testings (Destructive, Non Destructive):
Positive Material Identification - PMI Testing
Chemical Analysis - Spectro Analysis
Mechanical Testing Such as Tensile, Elongation, Reduction of Area
Micro Test
Macro Test
Hardness Test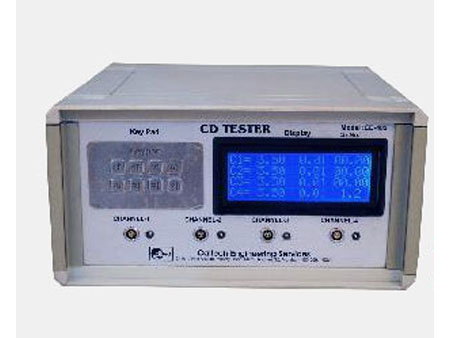 Pitting Resistance Test
Intergranular Corrosion (IGC) Test
Flaring Test
Flattening Test
Hydrostatic Test
Hydrogen-Induced Cracking (HIC) Test, NACE TM0284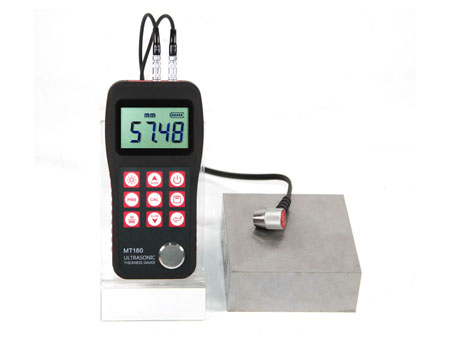 Sulfide Stress Corrosion Cracking (SSC), NACE TM 0177
Radiography Test
Dye Penetrant Test (DP Test)
Ultra Sonic Test (UT)
Eddy Current Testing
Impact Test
Bend Test
Jamshedpur, Rajkot, Lahore, Geoje-si, Jakarta, Kolkata, Gimhae-si, Vung Tau, Karachi, Istanbul, Manama, Kuwait City, Howrah, Hanoi, Hong Kong, New Delhi, Calgary, Ranchi, Muscat, Hyderabad, Mumbai, Moscow, Kuala Lumpur, Nashik, Busan, Ho Chi Minh City, Singapore, Aberdeen, Algiers, Cairo, Chandigarh, Dallas, Milan, Ahmedabad, Houston, Ulsan, Visakhapatnam, Colombo, New York, Chennai, Toronto, Brisbane, Petaling Jaya, Jaipur, Navi Mumbai, Atyrau, Jeddah, Secunderabad, Kanpur, Gurgaon, Bangkok, Indore, Rio de Janeiro, Montreal, Al Khobar,
Poland, Thailand, Gabon, India, Tibet, Australia, Nigeria, Angola, Sri Lanka, Libya, Hong Kong, Mexico, Kuwait, Switzerland, Bhutan, Bulgaria, Nepal, Singapore, China, Kenya, Croatia, Japan, Sweden, Trinidad & Tobago,Tunisia, Egypt, France, Bolivia, Peru, Mexico, United Kingdom, Austria, Portugal, United Arab Emirates, Jordan, Ecuador, Nigeria, Chile, Czech Republic, Philippines, Iran, Chile, Netherlands, Canada, Namibia, Norway, Puerto Rico, Yemen, Romania, Mongolia, Brazil, Costa Rica, South Korea, Finland, Lithuania, Italy, Qatar, Colombia, Russia, Lebanon,
SHIMS
---
Our Product
---
Brochures
View our catalogue for an easy to read guide on all of the services offer.